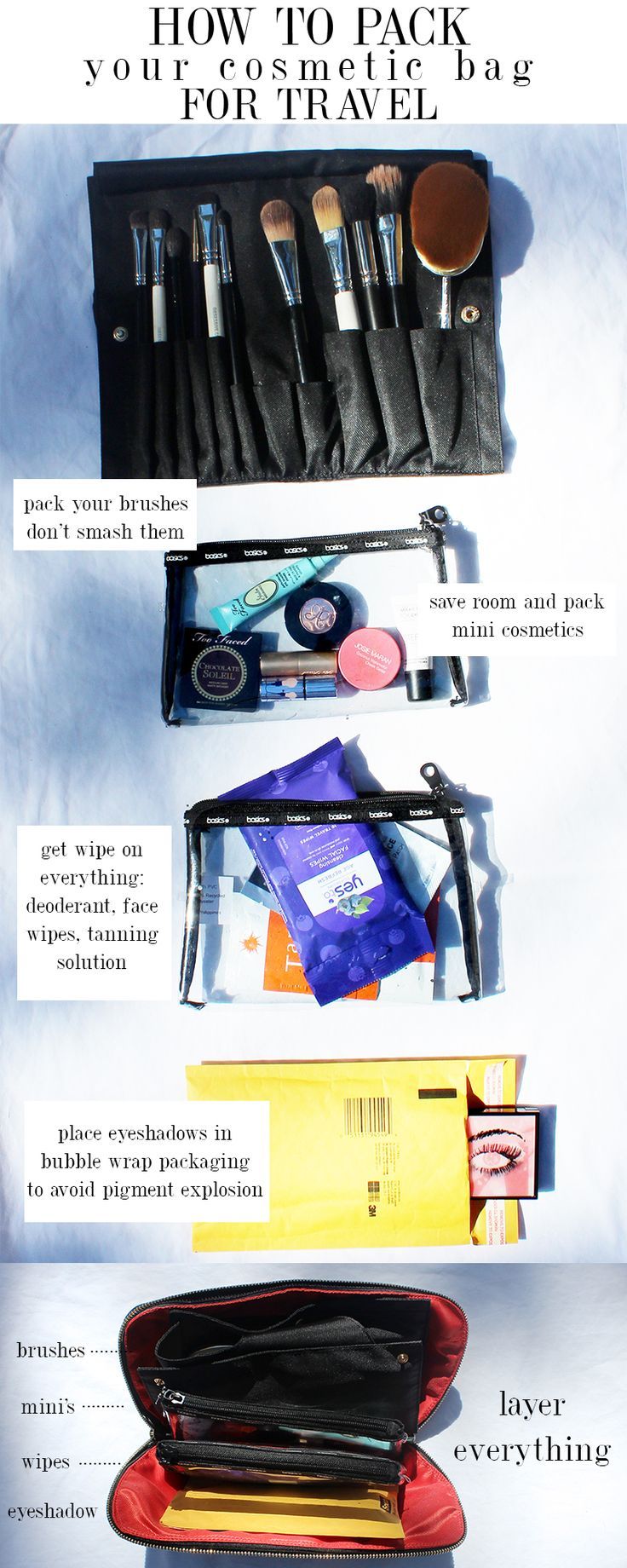 When you travel, you don't want to compromise your beauty routine, but you don't always have room to pack every last part of your repertoire. I know for me, sometimes it's a tough call between my lipsticks on what I pack. But you don't have to sacrifice your style for space in your bag. As a beauty and fashion expert, and frequent traveler, here are my tips on how to make the most of your beauty space in your suitcase.
Try Travel Sizes
Many brands offer smaller or travel sizes of their most popular products. Everything from lipstick to concealer can come in compact packaging. Check your favorite labels online to see if they offer travel sizes or travel kits. Sometimes there is a pretty high charge for the small package because the company knows convenience is important and can put a premium on it. I prefer to only buy my most critical items, like serums or hair products, in travel sizes. One advantage of going travel sizes is being able to throw them in your purse post-vacation.
Make Your Own Travel Sizes
If you can't or don't want to make the investment into travel sizes, you can make your own. Hit up a local hobby or craft store and look for tiny containers for beads, or even a drug store for containers travel containers for pills. Before I travel, I go to SKS-Bottle online and order cosmetics containers for everything from perfume to eyeshadow. You can split the order with friends to make the most of the value. I recommend packing the items into containers no more than a day in advance to make sure that the products are fresh.
Condense
So let's say you've tried buying travel sizes and making your own on the go sizes of your favorite products but are still out of room. I would next suggest paring down what you're taking to just key products and multi taskers. If you use concealer, try a full coverage foundation instead and use a small dab over your trouble spots instead of taking a separate concealer. If you like using a brow filler, take an earth tone eyeshadow palette and use a brush to fill your brows. For lips and cheeks, buy a cream blush or tint that can double as a lipstick. You can completely skip taking eyeliner too if you use a brush and a little water to make a paste with your eyeshadow that can go on as liner. Just those simple swaps removed four products from your makeup bag.
As a last resort, if you need an additional product hit up a drug store or big box retailer where you're staying to pick up your essential item. Be sure that every container you take meets the regulations of your airliner or cruise line so you don't have to ditch your expensive liquid foundation at the gates. Most importantly, have a great time on your trip, whether it's business or just to get away from it all. The experiences you have while you're away are much more important than any beauty product you have on your face.